ABOUT US
We are a Polish general partnership, founded in 1989, manufacturing pH meters, ion meters, pH simulators, conductivity meters, dissolved oxygen meters, thermo / hygrometers, thermometers and coating thickness meters.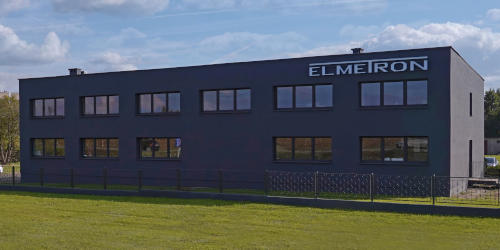 In our offer you will find portable or laboratory single and multifunction meters of diversified use, accuracy and with various additional functions.

The separate group of our meters are controllers used for continuous measurements. These are pH controllers, devices for redox potential measurement, oxygen controllers, conductivity controllers, hygrometers and thermometers. There are also multifunction controllers with 4 channels for different functions or measurements in different points.

We do not use other companies' licenses, all the ideas connected with the meter's design, construction and software are our own solutions. One of our priorities is to provide possibly the simplest and the most intuitive procedures of making measurements. In the multifunction meters these procedures are unified for all the measuring functions, what facilitates working. We focus on minimising the weight and dimensions of our portable meters and yet on sustaining possibly the longest operation time without charging or replacing the batteries. We do not follow the trends, which often lead to reducing the product's functionality, but we put an emphasis on modernising our meters in such a way to make a substantial progress.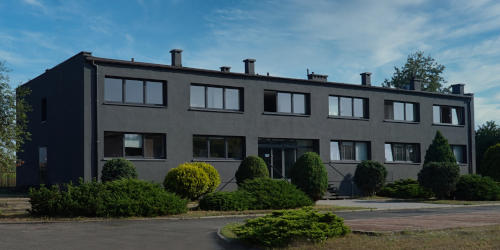 We put a great focus on our customer service by providing a competent advice before purchase and a free training upon receipt. Apart from the operational instructions, the user's manuals contain the basic theoretical background of making measurements.



Deliberated design, ideas and selection of the most suitable electronic elements makes our products competitive.

The production process is based on an automatic SMD assembly, semi-automatic manufacturer calibration and a few stages quality control. Failures of our products are very infrequent. The user's compliance with the procedures given in the manual and replacing the electrodes and cells regularly ensures long-term, trouble-free work. We are still receiving information from our customers about non-failure work of some of our meters even for more than 25 years.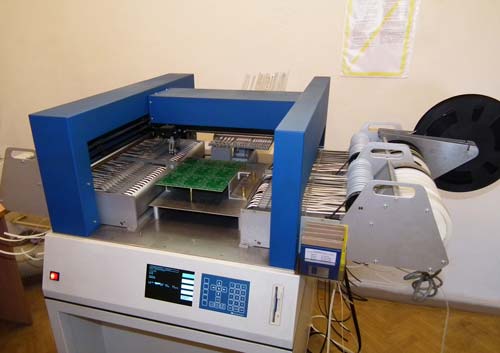 We give 24 – month warranty for our meters and provide quick warranty and after-warranty service.

We provide short-term repair service and low after-warranty services prices. The complaints are very infrequent because of our focus on the elements selection and control of our products.

All the meters have the CE Certificate.

We are taking into consideration our customer's opinions and respond quickly on each imperfection we notice, thus our products satisfy wide range of users. It is shown by their positive opinions and the prizes and awards won at specialist fairs. Already in 1994 we have won the golden medal at POLEKO'94 International Fairs in Poznań for the CP-315 pH meter and – in the very same year – for the best Polish Technology at EKOTECH'94 International Fairs. Our special achievement was to win three golden medals in successive years at EUROLAB International Fairs for the CP-401 pH meter, CC-401 conductivity meter and CX-401 multifunction meter.

The CX-742 multifunction meter has won the "Golden Mean" prize at Medica – Laboratorium – Controla – Optica International Fairs in Warsaw and the special award at "EKOTECH" fairs. The currently offered CX-705 model is a modern continuation of this series and has received a distinction on the EUROLAB 2018 fairs. In 2004 at POLEKO'04 fairs we have been awarded by the visitors for the most friendly stand. In 2009 at EURO-LAB fairs we have won the prize for the best trade offer in the "Analitycal Equipment" category for the CX-701 meter.

At the same fairs, the Center for Ecological Research of the Polish Academy of Sciences has awarded us the best trade offer prize for the portable version of the CX-701 meter.

In the 2012 year on the EUROLAB fairs our company has received a distinction for the best offer in the "Field Measuring Equipment" contest for the CX-461 meter.

In the 2018 yaer on the EURO-LAB fairs we have received distinction in the contest for the best offer in the category "Laboratory measuring equipment", for the CX-705 meter.

Our meters are used by institutes, universities and industrial plants, where they recieve a lot of positive opinions. They turned to be efficient in extremely difficult conditions on Spitzbergen during several expeditions organised by the University of Mikołaj Kopernik in Toruń and the Polish Academy of Sciences. Currently, we export our products to over 40 countries in the world, even to those where well-known manufacturers of similar products are present and the electronic industry is well developed.

For additional information, please do not hesitate to contact us by our email address: info@elmetron.com.pl